Top Reasons Why People In Merewether Prefer Ducted Air Conditioning!
Posted on
October 23, 2021
Are you looking forward to upgrading your cooling system? If your answer is yes, then you have come to the correct spot. Ducted air conditioning systems are among the most popular choices with homeowners for heating and cooling their homes.
But why? Well, there are plenty of reasons. Most people enjoy their minimalist designs that accommodate every home irrespective of their size and layout. Others prefer them due to their inverter technology and reduced energy consumption.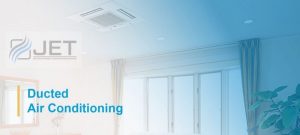 So, should you also invest in this air conditioning system? Well, continue reading the following section, and hopefully, you will get your answer!
Why Do People Prefer Ducted Air Conditioning In Merewether?
To pick the right system for your home, you will need to analyse every one of your options.
Here are all the benefits you can expect from this innovative system:
1. Consistent Cooling Throughout The Home
Ducted air conditioning units can seamlessly run throughout the home. They can cool down your whole space in Merewether within minutes. The systems tend to be fast and efficient. So, no more running around to each room every time you turn off or on the air conditioning unit.
2. Easy To Operate
These devices are much easier to control and only require a push-button keypad to operate. All you have to do is press the button, and your entire house will cool down. Plus, you can set timers for your AC unit to blast the cool air at certain times to turn off after a period. Contact a pro HVAC service to learn more about its features.
3. Flexibility
Zoning will allow you to isolate the impact of your unit to one room. It will reduce energy waste and also positively impact your bills. For instance, if you don't need cool air in your bedroom, turn off this zone from the central control. Your installation service can help you with these options in more detail.
4. Less Noise
One of the things about these AC systems that we, at Jet Air Conditioning And Refrigeration Services, love is how quiet they are! If you don't enjoy the humming sound of traditional ACs, these devices are perfect for your home.
Summing Up
Ducted systems are not only cheaper to maintain but also increase the reselling value of your property. If you have any more queries related to these devices, feel free to contact us. And for more informative blogs like this one, keep in touch!